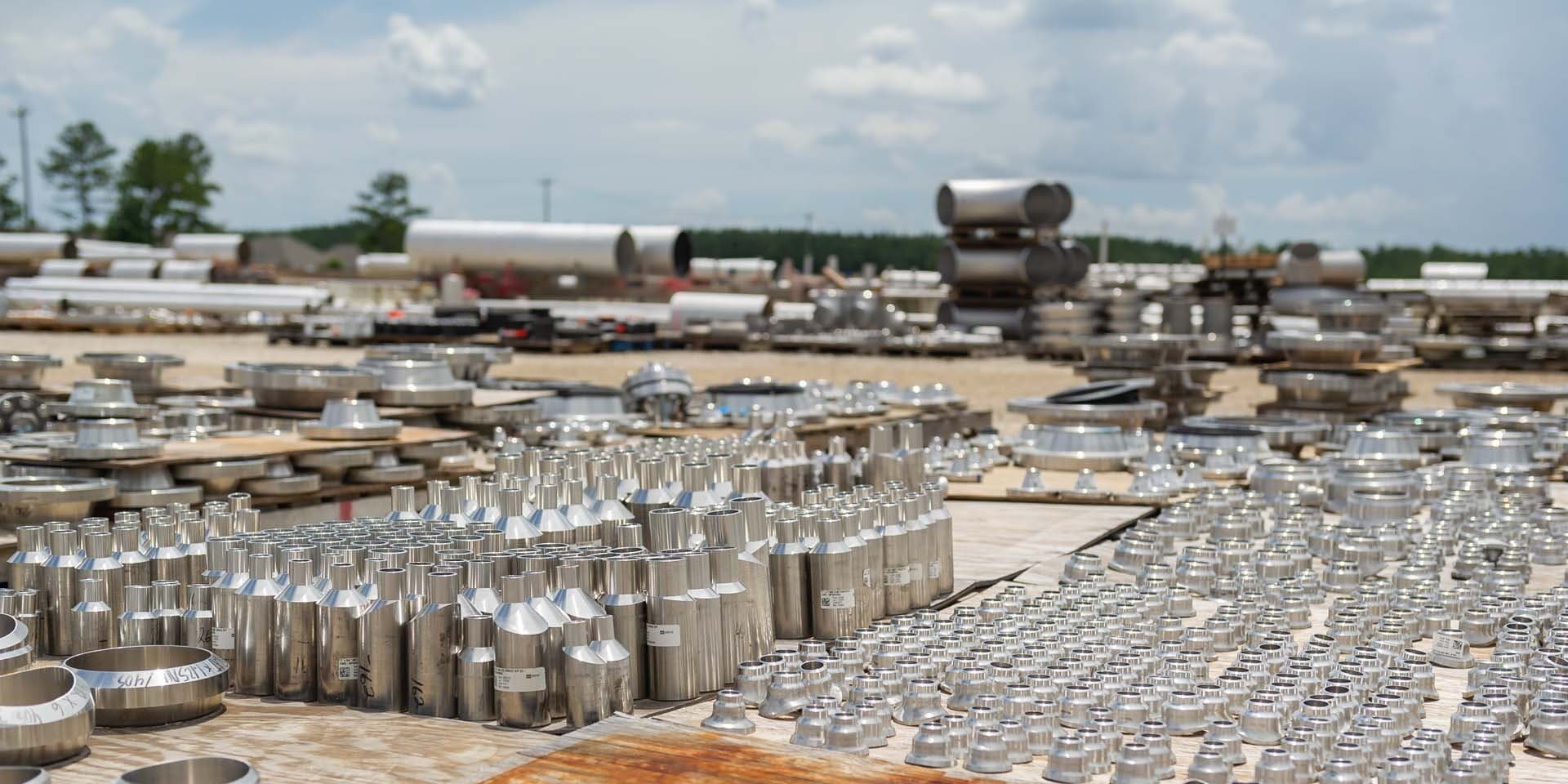 Distribution
Global material experts
Epic is an industry-leading master distributor of chrome moly alloy, stainless, carbon steel, and low temperature steel pipe, fittings and flanges, with a wide variety of commodity products in stainless and carbon.
View Products
Specializing in hard-to-find materials
We stock a wide range of products including special wall fittings, heavy schedule pipe, high-pressure flanges, and more.
Robust and diverse selection of material grades
From carbon steel, 304/L, 316/L to specialized materials such as chrome-moly and a complete line of 300 series stainless including 317/L & H grades such as 304/H, 321/H, and 347/H
24-Hour Emergency Service
Tell us what you need, when you need it, and how you need it packed and shipped, and our professional staff will work diligently to meet the tightest of timelines. Call us at 844.557.3038.
Cut-to-Length Pipe
Our state-of-the-art equipment and processes can deliver cut-to-length orders on every piece of pipe we have in our inventory.
Machining Services
We are equipped to modify inventory to meet exact needs. We can cut, bevel, and thread pipe; taper bore buttweld fittings; and flat face, thru bore, taper bore, thread, and machine custom reductions in flanges.
Testing
We offer PMI and X-Ray testing for a nominal charge at both our Baton Rouge and Houston warehouses.
Resources
Download the document below to explore our product offerings.
Baton Rouge Regional Branch