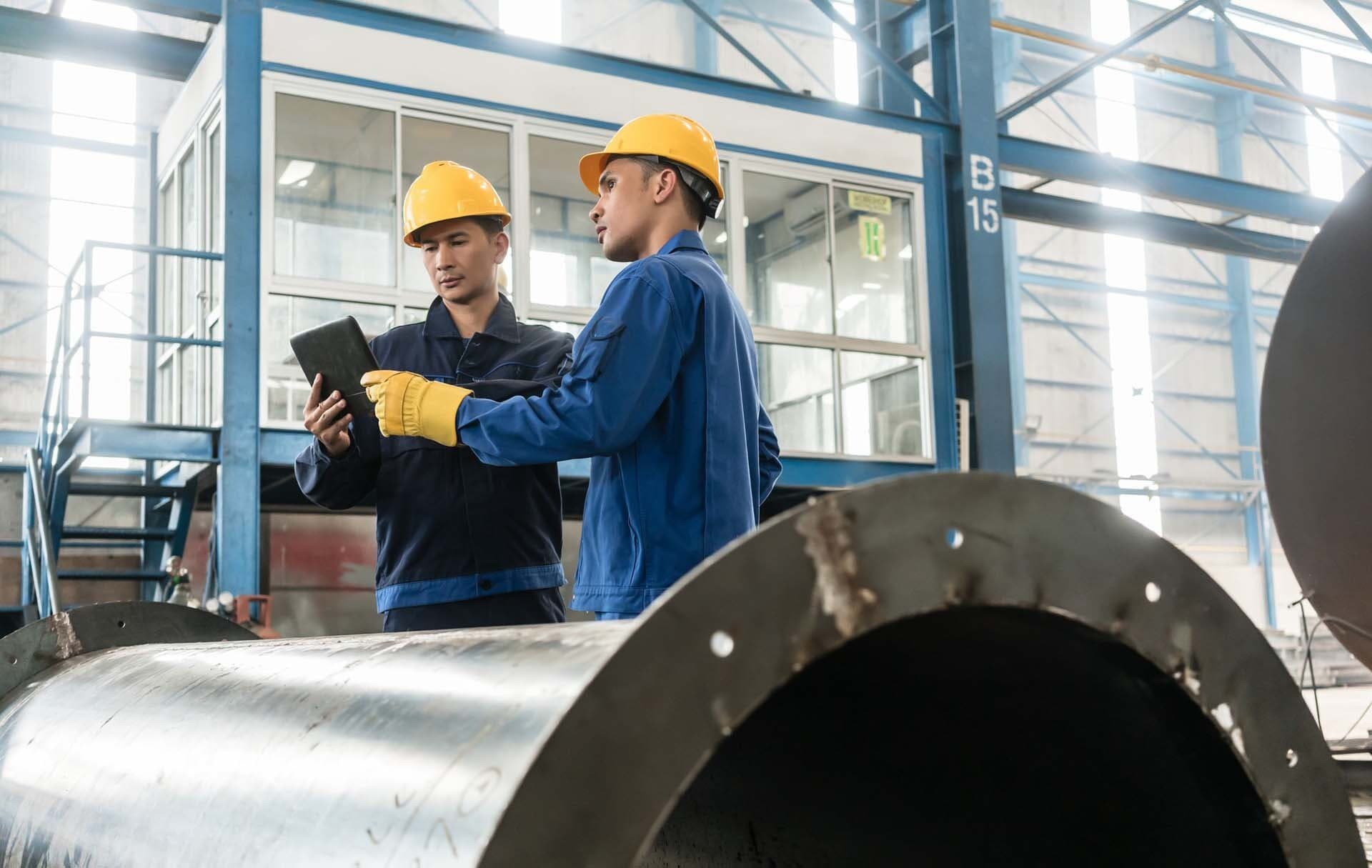 Epic Results Quality
Setting the Standard
Committed to achieving success through the highest levels of customer service, EPIC has implemented a comprehensive quality management system that ensures every aspect of our business adheres to the highest standards. From product design and development to manufacturing and distribution, our commitment to quality is what sets us apart in the industry.
Quality by the Numbers
Less than 2.5%
Average weld reject rate globally for over 4 years
More than 95,000
Radiographic tests per year
225,000
Quality visual inspections per year
More than 4,000
Trainings conducted annually
Highest-Quality Industry Credentials
Facility Credentials
ISO 9001:2015 Certified
ISO 14001:2015 Certified
Quality management system; corporate certification – one quality system
Facilities have ASME code designator "U", "S" & "PP" stamps
ASME issued certificate of authorization
Pressure Piping: ASME B31.1 boiler external piping (S)/(PP) – Livingston, San Marcos & UAE
Boiler components: ASME section I power boilers (S) – Livingston & UAE
Pressure Vessels: ASME section VIII div. 1 (U) – UAE
Employee credentials
AWS – CWI or ASNT SNT – TC – 1A certified
ASNT NDT Level III (RT, MT, PT, UT, LT & ET). All NDT personnel are certified by in-house ASNT NDT level III
NDT personnel certification procedure and all NDT procedures are prepared and issued for use
NACE Level II & III Certified Coating Inspectors
Weld Procedures
CS, LTCS, P5, P9, P11, P22, P91, stainless steel (304, 316, 321 etc.) and nickel alloys weld procedures qualified per ASME Section IX & B31.3 codes
Inspection Management System
EPIC's state-of-the-art Inspection Management System (IMS) platform assures our employees have a single source of truth to guarantee the highest levels of quality control.
Weld Tracking
NDE, inspection and testing per customer specifications, production welds NDE selection, tracer selection
Report Generation
Electronic generation of NDE, inspection and testing reports, NDE % completion by project and by pipe classes, welder rejection rate, tracer log
Documentation
Consolidated output of all quality information in a single turnover package
Engineering Toolset Integration
Automated import of weld data from upstream engineering processes
Equipment Calibration
Verification of gauges used for inspection and testing, calibration due date report
Welder Qualification
Verification of welder/welding operator qualification for each weld made, welder continuity maintenance